Inspection is all about checking that something has been made correctly and meets a specification.
The core business of our company is inspection, namely being leak testers for testing plastic container from 10Ml to 1000L with the Profile Solutions leak testers, which we have exported to 38 countries to date.
Plus, we also have vision systems from Longhouse machinery.
Vision systems for cap checking from VNS Taiwan
VNS also offer vision systems for inspection of Plastic and metal caps, PET preform inspection, plastics and metal parts, automotive parts, Inspection of In-mould labelled products, plus inspecting packaging.
Profile Solutions made by us, world leading technology , exported to 37 countries since 1993.
Up to 18000 tests per hour on 1 head on very small bottles achieved.
The leading edge of Gravimetric blending. From individual blenders, to complete material handling turnkeys systems from a single machine to a complete factory with unparalleled material usage monitoring options.
Profile Solutions is TSM's authorized representative in Canada and an authorized reseller in the USA.
The inspection process helps in controlling quality standards at a manufacturing facility by identifying & fixing the source of defects immediately. This process improves productivity & product quality. It also helps in reducing defect rates, re-works & wastage of raw materials.
The core business of Profile Solutions USA is to provide clients with inspection solutions. In other words, we are leak-testers suppliers and equip our clients with vision systems solutions.
Leak testers are specialized machinery & equipment to identify & locate liquid and gas leaks (if any) in a product. They are also used to analyze & determine the cause of the leak, its composition & the degree of the leak.
The equipment uses several parameters such as visible indicators, ultrasonic waves, sound, and flame ionization to detect the presence of leaks & determine the other factors. They are also used to examine flow rates, locate excess liquids or gas, and change in pressure.
Benefits of Introducing Leak Testers
There are several benefits to introducing leak testers in your unit, some of which are listed here.
Guarantees better compliance with quality standards
Easy to perform & cost-effective
It is time-saving, accurate & hassle-free
The performance & resolution of these testers are easily adaptable to almost every industry.
The equipment is either handled automatically using a PLC or a dedicated operator.
The reports generated by the leak detection system are further collected & managed by a dedicated engineer or operator to identify problem points in the production line.
The design and engineering of a leak tester depend on the specific conditions it will test. Most leak testers are mobile for easy leak detection, even in compact spaces or complex product designs.
While most leak testing mechanisms heavily depend on the operator, several systems operate independently. For instance, a system designed to test a leak in water will automatically monitor even the minutest changes in atmospheric pressure in case of a leak.
Machine Vision or vision systems are the methods, processes, technologies, actions, software & hardware products, integrated systems, and expertise used to implement procedures such as automatic inspection based on imaging. The method of providing machine vision solutions involves charting out the details of the project & its various requirements and then creating a solution to cater to those requirements.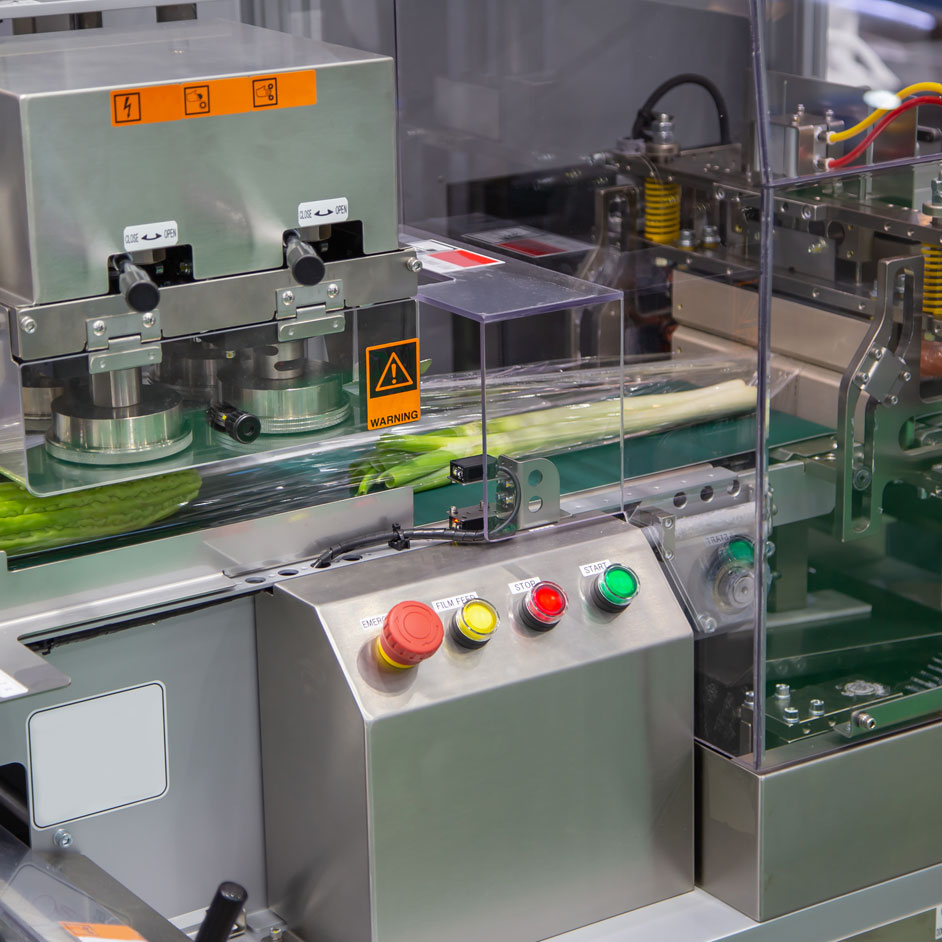 The inspection process starts with the imaging stage and the next step is an automated analysis of the images. The system then extracts information from its image analysis & provides a detailed report acquired from applications like robot guidance, automatic inspection & process control.
Benefits of Introducing Vision Systems
Some of the benefits of introducing machine vision are listed below.
Enables 100% In-line Inspection
Introducing machine vision will make 100% in-line inspection possible, which would otherwise require long hours of manual examination. Since machine vision is programmed to check against set standards. As a result, it is free from differences in judgements of manual inspectors/operators.
Allows Advanced Inspection of Products
With the help of high-speed cameras, advanced hardware & image processing systems, automation in inspection systems allows for advanced inspection, even on high-speed manufacturing lines. It helps with identifying faulty goods before they are further processed. Machine vision also simplifies the tasks of complicated calculations & calibrations that would otherwise take hours if done manually.
Improves Accuracy & Productivity
Using machine vision as the "eyes" for inspection will make the production system more efficient and accurate. An efficient & accurate production line will mean increased productivity. Moreover, since the automated system does all the heavy work with the detection, calculation & calibration, it saves up a lot of manual labor & makes the process more foolproof & straightforward.
Most vision systems are customized to suit the specific needs & applications of the production line. However, most systems have a similar underlying principle. We can break down the workings of such a system into the following steps.
The first step in the process is image capturing. A high-speed, high-quality camera captures the images of the products on the production line. The precision & quality of the camera used will determine the accuracy of the results and a higher-quality camera will churn a more accurate result. In the next step, the images are sent to the image processor for analysis.
This step in the process is necessary because it removes the unwanted elements in the image & filters the wanted features to emphasize them. The images get converted to digital data. Now, this step in the process is highly customizable. Adjustments to the filtering & conversion processes are made according to the manufacturing unit & the goods it is producing.
After converting the image to digital data, it is sent for further processing. In this step, the data is analyzed & examined for discrepancies & irregularities. The data gets examined for measurable parameters such as measurements, calibrations, positioning, counting, and more. In this step, the defects, if any, become evident.
For instance, in a plastic bottle manufacturing unit, the camera will click images of the bottles in their various stages of production. Now, if there is a deformed bottle in the production line, the data analysis will point it out. How? The system has certain set parameters. And the data obtained from the images of the defective bottle will not match these parameters. As soon as that happens the defect will get pointed out.
Once the analysis gets done, the system generates an output report. This report provides a detailed overview & highlights the defects spotted in the products. Based on this report, the defective items get removed from the production line.
Our Vision Systems & Leak Tester Services
Profile Solutions USA is one of the leading vision systems & leak testers suppliers in the USA. Our core business is to provide leak testing solutions for plastic containers ranging from 10 mL to 1000 L with Profile Solutions Leak Testers. To date, we have exported our leak testers to over 37 countries.
We also provide vision systems from Longhouse machinery. We also deliver cap-checking vision systems straight from VNS Taiwan for inspection of plastic & metal caps. We also equip our clients with vision systems to inspect automotive parts, PET preforms, in-mold labeled products, packaging, and plastic & metal parts.
PROFILE SOLUTIONS: WORLD-LEADING PLASTIC CONTAINERS AND BOTTLES LEAK TESTERS, MULTI-HEAD, TRAVELLING HEADS, AUTOMATION
Made by us, Profile Solutions is a world leader in inspection technology. And since 1993, we have exported our solutions to over 37 countries.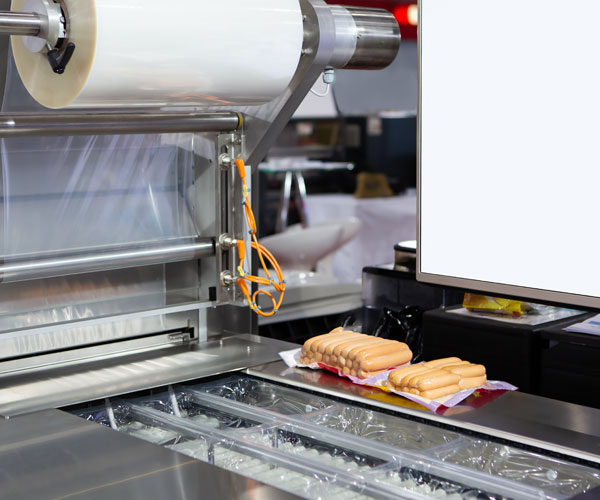 Leak Testing Equipment from Profile Solutions
The instruments available provide traveling head solutions with 1 to 4 heads for over thirty-five thousand bottles in an hour.
Solutions to test containers from 10 mL to 1000 L
Multi-head in-line machines
Two platforms (6 LD and 30 LD) with 1 to 7 heads
Profile Solutions is TSM Controls' official representative in Canada and we are their authorized resellers in the United States of America.
TSM Controls is a world leader in Gravimetric Blending. We provide our clients with a range of solutions that include individual blenders, turnkey systems for complete material handling from a single machine to an entire factory, and other monitoring options for unparalleled material usage.
Revealed at the 2019 K-Show Plastics Fair, the TSM Opti-Mix "Mark-II" range of gravimetric blenders entered the global market in 2020.
Based on the 'Gain in Weight' principle
Preset blend ratios entered via the microprocessor controller
Each component gets separately metered in a single weigh hopper that measures & controls the materials' weight.
The blend gets dropped into a mixing chamber for homogenization.
It then gets flood fed into the user's equipment.
Up to 5000 kg/hr throughput capabilities
iNsight data acquisition compatibilit.
Order reporting facilities are comprehensive.
Dosing ranges between 0.5% to 100%
7" color touchscreen user interface
Find Trusted Vision Systems & Leak Tester Suppliers in the USA
Profile Solutions is a leading & trusted vision systems & leak testers supplier in the USA. With decades of experience & extensive expertise in the field, Book a consultation with us for your machine vision & leak detection solutions.
Visit our website, call us at 8777765325, or drop an email at usa@profauto.com.au for your queries & we'll get back to you. You can also visit us for a quick consultation at our offices at 68 Lancaster, Dr. Goonellabah, NSW 2480.