We offer a number of processes for labelling & decorating product.
In mold labelling IML High speed from Weisheng Automation, you can also assist with complete turnkey systems with molds and injection molders.
Shousong bottle sleeving machines up to 600 bottles per minute.
Taiwan advanced supplier of In mould labelling for blow and injection moulding.
Vision systems for checking IML products.
High quality sleeving machine models from 80-600 bottles per minute.
Small to large containers.
In-Mold Labelling & Decorating Machines
A label is an integral part of the final product. It identifies & distinguishes your product from hundreds others. In-mold labelling the bottles and containers is cleaner & is a cost-efficient solution as well. We offer various labelling & decorating options for all your product packaging needs.
In-mold labelling, or IML, utilizes processes such as blow molding, injection molding & thermoforming to insert a pre-printed label in a mold right before the container takes shape. Introducing the decoration process during the manufacturing process cuts costs & is an efficient way to generate hygienic labels for containers displaying high-resolution images.
As the name suggests, in-mold labelling is a product decoration method. The label is attached to the finished container using adhesives in traditional packaging processes. However, IML is a step in the manufacturing process. In this process, it is placed directly in the mold when the container is getting shaped. As a result, the extra packaging step gets skipped entirely. This labeling process is gaining more popularity because of its cost and time efficiency. This process reduces waste generation significantly & ensures better product security. Labels generated using IML provide higher resolution graphics quality. They are also 100% recyclable, making this process a preferred choice for manufacturers.
In-mold decorating or IMD is a special kind of molding technique for plastics. In this process, the surface of the plastic gets injected with color or an abrasion-resistant coating. The special coating makes the plastic highly resistant to chemicals & abrasion, thereby making it durable.
In-mold decoration is an affordable and highly flexible technology that increases the effectiveness of the design & manufacturing process. In short, the process involves integrating graphics into a fully functional surface. The benefit of including this in the manufacturing process is that it allows for a range of looks & feel. Moreover, it assists in manufacturing uniform products without affecting the post-production time. Additionally, the technology can get scaled up for large volumes too.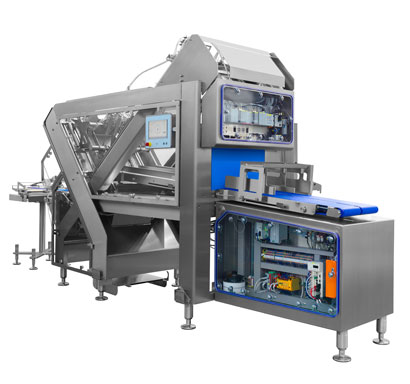 Why are IML & IMD Gaining Popularity in the Manufacturing & Packaging Industry?
Our customers have acknowledged that implementing IML & IMD in their manufacturing is a very cost-efficient & efficient process for labeling their plastic containers. It is because in-mold labelling & designing removes the need for the complicated & expensive post-molding printing processes. Additionally, it also frees up much-needed space on the manufacturing floor.
Advantages of In-mold Labelling & Decorating Machines
There are several advantages to incorporating in-mold labelling & decorating machines in the manufacturing process rather than opting for post-manufacturing labeling processes. Some of them are listed below.
Eliminates labeling & decorating processes & costs because the labeling/decoration gets done in a single step
Enables the use of curved, flat & even 3D labels & graphics
Reduces the need for label inventory
Visually appealing & superior quality graphics production
Enables the application of labels & graphics on all surfaces of the container in a single step
Allows continuous transferring of images with high positioning tolerances
Allows provisions for a broad range of color palettes, textures, graphics & effects
Allows for a wide choice of look & feel options to choose from
Eliminate the use of adhesives since the labels and graphics get applied in a single step
Ease of quick changeovers of designs, even in the same runs
Durable & hygenic
Lack of delamination ensures the product security
In-mold labels are 100% recyclable & hence a very eco-friendly solution
Industry Applications of In-Mold Labelling in the USA
In-mold labelling & decorating machines in the USA are becoming a favorite of the manufacturers for their cost-effective, high-quality, durable & hygienic labeling. These machines are finding applications in various industries & across an extensive range of applications. Some of these applications include:
Consumer goods
Computer components
Telecommunication devices
Storage containers
Food packaging
Pails, cups, trays, tubs & containers
Appliances
Machine parts & components
Handheld devices
Medical devices
Garden equipment
Automobile components
Instrument panels
Plastic housing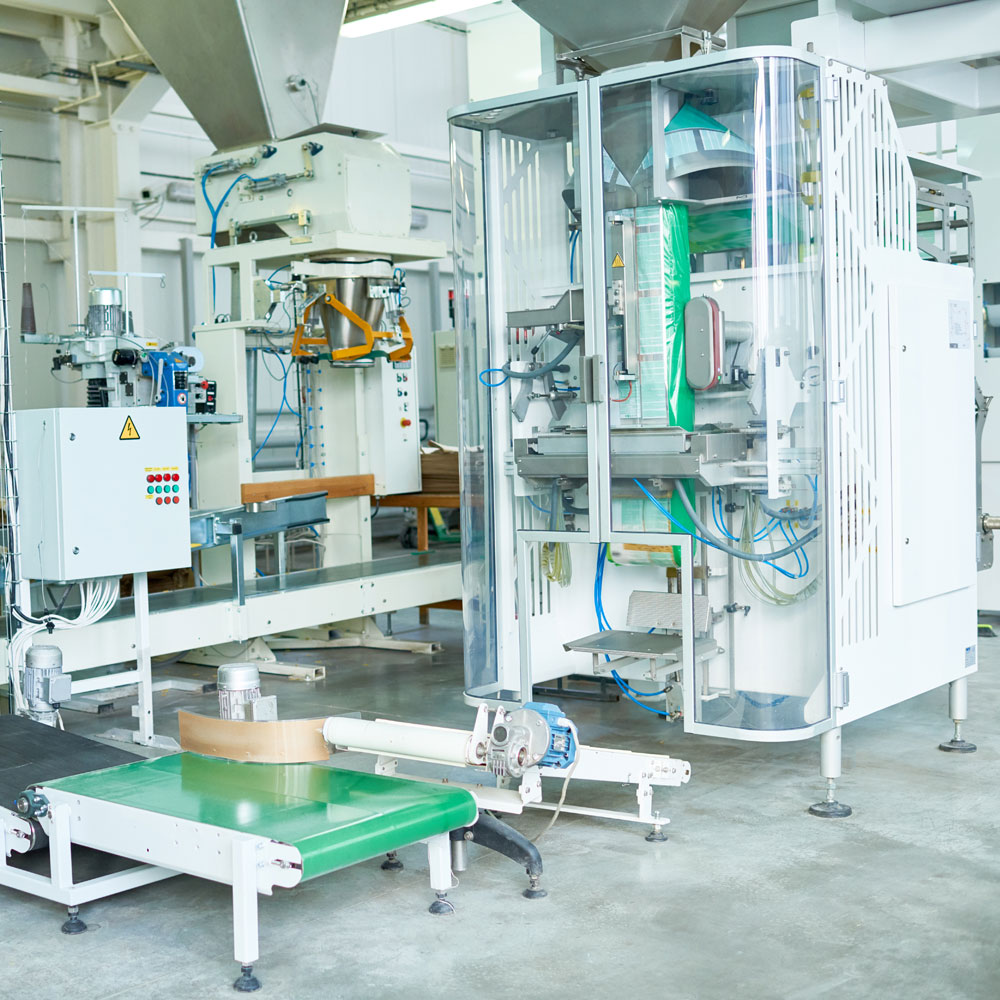 Our In-Mold Labelling & In-Mold Designing Services
We provide a wide range of In-Mold Labelling solutions & In-Mold Design machinery in the USA. We've partnered with leaders in the industry to bring the best packaging labeling & designing technologies for our clients.
We offer IML High-Speed services from Weisheng Automation. We also assist with complete turnkey systems along with molds and injection molders.
We also offer bottle sleeving machines from Shanghai Shousong Package Machinery Co. Ltd. Our range of high-quality sleeving machines can sleeve 80 to 600 bottles per minute.
Taiwan-based Weisheng Automation Co. Ltd. is a global industry leader in providing IML solutions & machinery to their clients. Weisheng Automation is an advanced supplier of in-mold labelling solutions for blow & injection mold machines & VNS Vision Systems for checking IML products.
Weisheng Automation not only designs & manufactures the IML machinery but also integrates the injection molding machines with the mold & labeling machines. They are well-known for their professional behavior & superior quality machinery. They are pioneers in the IML industry. Their machinery gets exported to countries such as China, New Zealand, Australia, Korea & more.
Profile Solutions USA is the official reseller & distributor of Weisheng Automation Co. Ltd. in the United States of America, Australia, Singapore & Canada.
Shanghai Shousong Package Machinery Co. Ltd.
As the name suggests, China-based Shanghai Shousong Package Machinery Co. Ltd. is a professional packaging machinery manufacturer based entirely on technological developments. The company focuses on developing & improving automated labeling devices. The company boasts of extensive experience & a high degree of expertise in labeling technology.
Shousong Machinery provides high-quality bottle sleeving machines that can sleeve 80 to 600 bottles in under a minute. Since 2006, the company has produced over a thousand high-quality machinery & clients scattered across the globe. The characteristics of these machines include complete stainless steel construction, high-quality components, steam & electric heating tunnels, and more, all at less than half the cost of a similar quality unit from Europe.
Profile Solutions USA is the official reseller & distributor of the Shanghai Shousong Package Machinery Co. Ltd. in the United States of America & Canada.
Connect with us for affordable & quality packaging label & design automation solutions. Get in touch via call at 8777765325 or mail us at usa@profauto.com.au. You can also visit us at our offices at 68 Lancaster, Dr. Goonellabah, NSW 2480.